PINTER, Pintados y Derivados
Pintados y Derivados rose to be in the years 1970 to 1980 from the older company Derivados de la Pintura S.A. From the beginning a forward looking, optimistic and stong company the passage of time has seen those traits confirmed and validated. In 1993 with a change in management The company was renamed Pintados y Derivados S.L. "Pinter"
The area occupied in the early years of the company was 980 m2, surpassing 8,500 m2 with the construction of 5 new factories in recent years. The companies strong growth is directly linked to the acquisition of new technologies and equipment to meet strong client demand.
Featuring 4 continuous lines of pre treatment (undercoating) of 5, 6 and 8 stages respectably to enable Alkaline and Amorphous powder coating. Our liquid paint service, relies upon three installations, pressurized cabins, temperatura controlled and equipped with cutting edge dehumidifiers. Recently two new production lines have been added featuring SPINDLE automated robot painting units amongst their features providing "liquid spray" for plastics such as ABS, POLYEUROTHENE, PM and POLYESTER etc.
The high production capacity of our qualified, professional and synchronised team enables the finishing of 16,396,609 components Powder coated and 5,482,737 with liquid spray paints represents a daily production of 9,250 m2 with dust and 1,278 m2 of liquid paint. Moreover we offer sub-contraction services including screen-printing, pre-assembly, deltatone etc. increasing cost-effectiveness and lowering overheads.
Executives and management participate in workforce celebrations at Pinter. Birthdays and the Fiesta of St. Jordi. La Verbena de St. Joan (Coca and Cava), Summer and Christmas dinners, photographic exhibitions and presents from invisible friends. Collaborators receive advice and promotion hints from the commercial network. The Highest achievers win weekend hotel breaks to destinations such as, Port Aventura, 8 days in Ibiza, Menorca, Mallorca or the Canary Islands-with a guest. All of this Builds and consolidates our workers and workforce and the create a company that we care about.
Pinter, introduced Industry Open Days,where clients enter the workplace and meet face to face Pinter´s dedicated workforce and see the constant upgrading of facilities and technology and the Pinter philosophy in action.
Pinter, in the same way that we valuate our clients, we evaluate our best suppliers of the year on the merits of SERVICE, QUALITY, SOLUTIONS and innovations that benefit us all.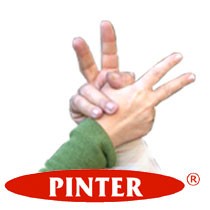 Choosing the right people keeps this company working well. PINTADOS Y DERIVADOS S.L. recruits through specialised recruitment agencies. Potential recruits face a second round of selection through interviews conducted by the Dept. of Personal and Management.
Pinter, not only do we rely upon the selection of personal, we facilitate the continuing professional training of every employee. Following the initiation of the employee into the company and his progress through the company hierarchy is encouraged.
Executives and management coordinate symposiums and training days and short courses facilitated by organisations such as Chambers of Commerce, The University Ramon Llull, ESADE, Abad Oliva, etc.
Pinter, employees are invited to a continuing series of technical and cultural day courses, in our Salons of Professional Training. Where candidates are informed on technological innovations, best industry practices, new application techniques and courses in the prevention of hazards in the workplace. In this way we keep our organisation informed of industry news and events.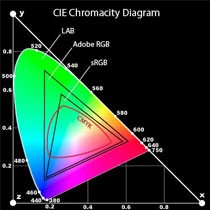 Versatile and dynamic factory space enabling Large and Smallseries production.
Three factories equipped to paint three colours at a timeand allocate each product to its storage space.
A Logistical dept. computerised and agile, with eight motorised elevatedpallet trucks and large loading bays for loading and unloading of component shipments. Speedily processing deliveries, processing orders for dispatch. Warehouse working hours are from seven in the morning till seven in the evening without break.
PINTER, in accordance with market demand for the painting of small plastic components, we have just finished the design and installation of new production line. We present our new SPINDLE system, totally pressurised and automated, powered by the latest software innovation with a capacity to paint more than 2,000 pieces every hour. Complimenting neatly our other production lines, fitting our methodology for utilizing the newest advances in technology.
Accreditations and awards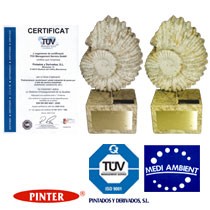 The Workforce at Pinter feel very proud and happy receiving the awards. The state has recognised and validated their work and business in recent years. We have no doubt that we will continue moving in the same direction in the years to come.
Audience in the year 2000 with President of the Generalitat of Catalonia, Molt Honorable Sr Jordi Pujol.
Premi Pimec Valor´s D´Impresa "Prize for Contribution to Society." Presented by the honorable president of the Generalitat Sr. Pascall Maragall in the presence of the Minister of Industry His excellence José Molmo and Josep Gonzalez, President de Pimec.
Premi Pimec-Sefes Gestió Medio-Ambiental2002 Presented by Head councillor Sr.Artur Mas in the presence of Josep Gonzalez
The company WINFORD awards PINTER S.L. recognising the supreme quality of their painting applications, for their persistence in R&D and meeting the demands of clients and the market-2006
Premi Vallés Chamber of Commerce 1997, presented by the minister of industry Sr. Josep Pique, in the presence of Sr. Francesc Roca president of the Sabadell chamber of commerce and Sr. Andreu Grau.
Automotion installations
Following our basic principles of Service, Quality and Solutions and with market demand increasing, PINTADOS Y DERIVADOS, PINTER continues to invest and develop automatic in this sector. Respect environmental concerns and supported by the highest level of technology in our plants we continue to drive the continuing trend of automation inside our sector increasing quality and competivity.