Installations of Pointer, Industrial Painted
Productive Installations
High efficiency painting system
3 industrial units with automatic chains for dust paint application and 4 units with pressurized cabins for liquid paint, with a total area of 10.000 m2.
Inside the high efficiency dust painting zone, where exists manual and robotized painting, nowadays we paint more than 17 million of pieces each year. There is also available a pre-treatment tunnel with 8 phases (needing oil-phosphatizing), a total filter for atmosphere emissions and in each of the 3 industrial units we have 2 independent cabins for fast color changes for little or large series.
The liquid painting system is equipped with pressurized cubicles for all kind of plastic, metal and other materials painting. Each step is done subjected to high quality requirements. We paint more than 6 million pieces annually.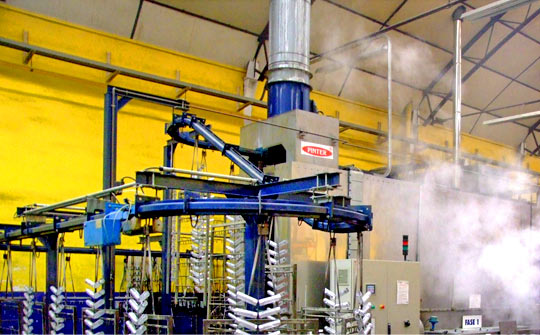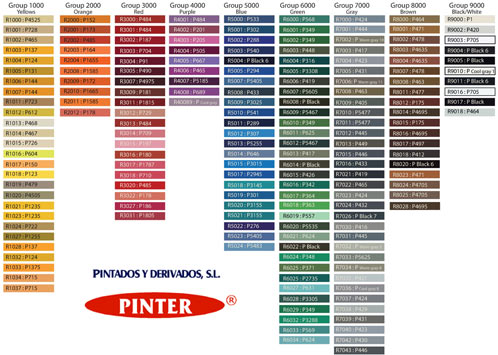 Support installations
Quality and efficiency PINTER counts with new generation technology support facilities which let us complete the production process, assure its quality and reach an efficient and effective customer service, accomplishing the environmental and technical normative.
Assembly, finishing touch, label and packaging chains.
Quality controls and assay labs with all the required equipment: QUV ray cavity, draw, and conical mandrel bender, falling mass impact, shine measurement equip, micrometer, strength, etc.
Logistics Warehouses.
Treatment plant.